European e-Infrastructure
Transforming how researchers collaborate
GÉANT is a flagship project of the EU, key to keeping Europe at the forefront of the global research race.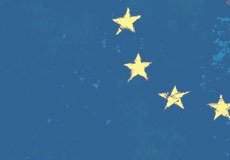 GÉANT is sponsored by the e-Infrastructures Unit of DG CONNECT of the European Commission. DG CONNECT is the Directorate-General for Communications Networks, Content and Technology.  Its vision is to make every European digital, and its flagship initiative for achieving this is the Digital Agenda for Europe. DG CONNECT supports ICT research & innovation and deploys regulatory and policy tools in order to boost growth and create jobs.
One of DG CONNECT's key priorities is to support high-quality research and innovation.  It does this in particular by fostering excellence in ICT research within its Excellence in Science Directorate.  Europe's e-Infrastructures are sponsored within this part of the European Commission, using funding made available within the 7th Framework Programme for Research and Development – and, in future, the Horizon 2020 Research and Innovation programme.
e-Infrastructures
e-Infrastructures are the digital infrastructures which are essential to an increasing amount of research work.
Research is becoming more collaborative, with researchers working together in teams or projects, but their members are often spread over locations far apart from one another.   The ability to transfer data and share information together is crucial to productive working in this distributed environment.  Science is also becoming more data intensive, with experiments and experimental facilities generating very large quantities of data which need to be stored and/or analysed.
Scientific research collaborations, whether on a regional, national or global scale, are increasingly enabled by the Internet, providing researchers with shared access to large data collections, data analysis and visualisation tools and powerful computing resources.  The technology and organisations that support this research collaboration are called e-Infrastructure.  It includes networks, grids, data storage and processing centres.  The integration of these facilities together is crucial to the success of e-Infrastructure.
GÉANT is a flagship European e-Infrastructure, key to achieving the European Research Area – a seamless and open European space for online research – and assuring world-leading connectivity between Europe and the rest of the world in support of global research collaborations.  The GN3plus project is a step on the way towards realising the vision of the GÉANT Expert Group (GEG).