GÉANT, EUMEDCONNECT and ITHANET – revolutionising Thalassaemia treatment across Europe and the Mediterranean
The Challenge
Thalassaemia is an inherited blood disorder, and with related conditions affects 300,000 newborn infants worldwide.  Common in populations originating from the Mediterranean it is usually fatal within the first decade of life unless treated. While there has been considerable success in preventative programmes in some European countries, many growing states do not have the resources to effectively treat the disease.
The Solution
ITHANET, the Electronic Infrastructure for Thalassaemia Research Network provides a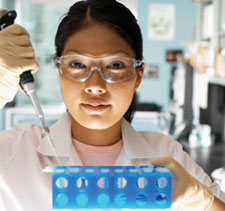 central hub for researchers, clinicians, patients and the public across Europe and the Mediterranean, linking them through the GÉANT and EUMEDCONNECT research networks. It provides a central information and communications environment that enables closer collaboration between those involved in combating thalassaemia, giving them the ability to carry out joint research, pool resources, share best practice and use video conferencing to provide second opinions.
Key Benefits
ITHANET is enabling collaboration between researchers in 19 countries and is revolutionising Thalassaemia treatment across the Mediterranean basin. It is improving communication, enabling telemedicine through second opinions provided by video conferencing, giving universal access to research databases and underpinning the sharing of best practice and new innovations.  Together, ITHANET and high speed research networks are revolutionising the study and treatment of Thalassaemia and consequently saving lives across the Mediterranean.

Watch the video