​Women in ICT
GÉANT supports the objectives of the Digital Agenda for Europe in moving towards gender equality in ICT.
​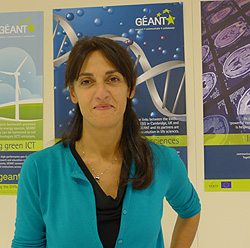 Licia Florio, GÉANT Activity Leader
Inspiring women
This has become an important point of discussion in the European Community, and we are keen to help inspire more women to become interested in ICT and to consider it as a career, a goal not just about helping to address the problem of skill shortages, but to contribute to a society with more equal opportunities for everyone.
Empowering women
We want to help empower women by enhancing their capacity to participate fully in the information society and in shaping its development.
Diverse culture
​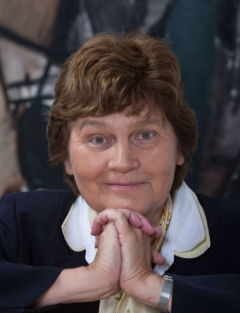 Dorte Olesen, Chair of the NREN PC
In the male dominated world of ICT, GÉANT is proud of its diverse culture, with half of its senior Activity Leaders being women. Managing the vast majority of a €135 million budget, these women manage complex, remote teams consisting of operations and support staff from the project's partners, representing all of Europe.
In addition, the NREN PC (National Research & Education Network Policy Committee) has just appointed Dorte Olesen as its new Chair adding further to the strong female contingent at GÉANT.
Strong team leadership as well as a strong vision for the Activity are prerequisites for such a successful project. Read more about our female Activity Leaders in the October 2012 issue of CONNECT magazine.