GÉANT and CAREN: delivering a brighter future for Turkmenistan
The Challenge
The government of Turkmenistan has made solar power its strategic focus and to develop the engineering skills and technology needed it is working closely with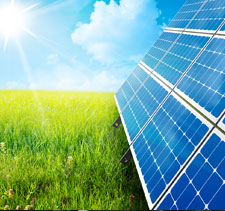 European experts to deliver distance learning, skills transfer and solar cell performance monitoring.  The challenge was to help to develop the solar power industry in Turkmenistan through skills transfer and performance monitoring.
The Solution
The high-speed GÉANT and CAREN networks enable close collaboration between European and Turkmen institutions, creating a powerful e-learning platform to train local engineers and enabling the real-time transmission of solar performance monitoring data.
Key Benefits
Turkmenistan's Gün Institute has developed into a centre of excellence in solar power, with over 700 people trained, creating the foundations of a vibrant local solar industry.