​Support for Horizon 2020 Projects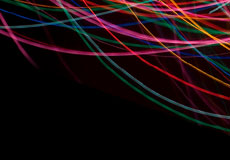 Horizon 2020 is the biggest EU Research and Innovation programme ever with nearly €80 billion of funding available over 7 years (2014 to 2020) – in addition to the private investment that this money will attract. It promises more breakthroughs, discoveries and world-firsts by taking great ideas from the lab to the market.
The program areas include Excellent Science, Industrial Leadership (including Future Internet), Societal Challenges, Spreading Excellence and Widening Participation, Science with and for Society, European Institute of Innovation and Technology (EIT), and Euratom.
How does GÉANT fit in?
GÉANT is part of the Excellent Science: e-infrastructures program with a vital role to ensure Horizon 2020 project participants are fully able to collaborate, share and access data, discuss and learn together, and test their innovations across the network unimpeded.
GÉANT is the pan-European research and education network that interconnects Europe's National Research and Education Networks (NRENs). Operating at speeds of up to 500Gbps and reaching over half the countries in the world, GÉANT offers researchers and innovators the highest levels of capacity and security they need, when they need it.
In addition, GÉANT offers a comprehensive portfolio of services and applications to support and enhance the global connectivity options. Network monitoring, performance enhancement, AAI, cloud and mobility services such as eduroam, eduGAIN and perfSONAR MDM - all are available for Horizon 2020 projects. Plus, our test-bed facilities also enable uninterrupted high speed access for experimental purposes.
To learn more about how GÉANT can help you and your research project team and collaborators, see:
Contact us at info@geant.net