Resources for GÉANT Project Participants
GÉANT materials are designed to assist and support our partners in the development of research and education networking throughout Europe.
This page provides a selection of the most popular GÉANT materials as .doc files so that content can easily be copied and edited in to the specific style and format required.
Suggested formats for this content include leaflets, posters, newsletters, emails and handouts for workshops, events and meetings.
Information for representing GÉANT at events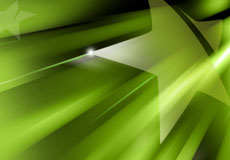 GÉANT benefits from many partnerships around the world, both formal and informal. We welcome the opportunity to work on joint promotions with project partners, user projects, and other organisations in the research and education community or networking industry. For guidance on representing GÉANT at events and a list of ways in which collaboration may occur, or simply to work with us on a joint promotional opportunity, please view our page on Guidelines and Assistance for Representing GÉANT.
Materials for project participants
All material on this page is free for GÉANT project participants to incorporate in to their own communciations. If you are unable to find something specific, or have a request for images, please contact prm@dante.net directly and we will be happy to help.