​International User Advisory Committee (IUAC)
The International User Advisory Committee (IUAC) consists of 11 key members from the international research community.
It was established to ensure the development of future policies and practice within GÉANT continues to be shaped for its users by its users.
In the January 2014 issue of CONNECT, Maryline Lengert, Chair of the IUAC gave her views on the objectives of the committee and the challenges GÉANT faces in serving international users.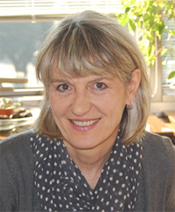 Maryline Lengert is Senior Advisor in the IT department of the European Space Agency (ESA), and co-leader of the Helix Nebula, the Science Cloud initiative.
What are your key objectives for the IUAC?
Looking at the committee composition, I think that the International User Advisory Committee could be quite instrumental in supporting GÉANT in being recognized as an innovation engine for connectivity. I expect the group to provide challenging requirements to the GÉANT project, leading to edge of technology services for the research environment. This committee can also help GÉANT to prepare for the Big Data explosion and explore the way towards long-term sustainability.
What does the IUAC mean for the GÉANT project?
The IUAC has been newly created. It's the first time the GÉANT project has involved users in its governance, which will bring a new perspective with concrete challenging use cases. The committee covers knowledge and expertise of large international collaborative projects and institutions that request the implementation of many-to-many cross-border (across national borders) relationships. These requirements call for a new connectivity service paradigm. As a group, we can help in prioritising the investment required to reach our connectivity needs, proposing trade-off between innovation and extension, between network and services.
From a user perspective, what do you see are the biggest challenges for GÉANT?
The biggest challenge I can see as an international user, is to have seamless cross-border connectivity that allows us to access computing power (including Grid, Cloud and HPC), data repository and tools spread all over the planet. This federated environment will put strong requirements on connectivity, security and integrity, in particular in the big data context.
As stated in the GEG report – Knowledge without Borders: "GÉANT should act as the European communications commons where talent anywhere is able to collaborate with their peers around the world through instantaneous and unlimited access to the right resources". As members of the IUAC, we will do our best to contribute, helping GÉANT to reach this ambitious objective.
CERN – the European Organisation for Nuclear Research
CLARIN – Common Language Resources and Technology Infrastructure
ELIXIR – Unites Europe's leading life sciences organisations in managing and safeguarding the massive amounts of data generated every day by publicly funded research.
EMBL – European Molecular Biology Laboratory
ESA – European Space Agency
EDUAT – European Data Infrastructure
EUMETSAT – Monitoring weather and climate from space
Human Brain Project – Understanding the human brain
ITER – the search for fusion energy
JIVE – Joint Institute for VLBI in Europe
PRACE – Partnership for Advanced Computing in Europe
For more information, see:
CONNECT January 2014 – Innovation by Design: GÉANT Network Shaped by Science – full article