​GÉANT and the SDN revolution
Cambridge, UK | 10 September 2014
Software Defined Networks are one of the hottest research topics over the past three years. The benefits SDN can bring to internet networking - speed, agility, flexibility, improved security, lowered costs - and the potential it has to radically alter the networking landscape make this a cornerstone of networking innovation. Indeed, SDN is one of the three pillars in the virtualisation revolution (compute, storage, and network virtualisation); without SDN, it is not possible to fully exploit the enormous potential of cloud technology.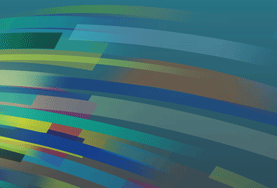 On the institutional front, there is firm recognition of the key enabling quality of Software Defined Networks. In the US, the National Science Foundation has instituted a specific line of funding for these activities with its CC*IIE (Campus Cyberinfrastructure – Infrastructure, Innovation and Engineering) program.
In the EU, the European Commission has established as a priority in its 'Future Networks' funding objective "Internet architectures enabling innovation in network virtualisation, specifically through programmability of network functions and protocols."
GÉANT has a fundamental role in the evolution of this technology; its OpenFlow facility, deployed over the world-class production infrastructure, is increasingly popular with Europe's innovators, including the teams from the Open Call projects. Six of these projects focus specifically on SDN research, while others use it to develop new-gen applications and other innovative services.
GÉANT's own research teams in this area are working on laying the grounds for new capabilities and services, as well as new service models for GÉANT and the NRENs. The areas covered include green networking, multi-domain SDN, SDN-driven security, SDN capabilities to support the Cloud, and various related activities to support the integration of the network with compute and storage resources. In addition, the GÉANT research teams work closely with the Open Call projects.
Read the full article in CONNECT magazine for summaries on four Open Call projects that work on diverse developmental aspects of SDN, or click the links below for more detailed information.
Industry quotes